Material is needed to craft Equipment for dresses.
Each Material exists in different colors:
white
green
blue
purple
orange (red)
yellow (gold)
4 pieaces of one color can be combined to the next better color. To do that, go to your Armory to the Depot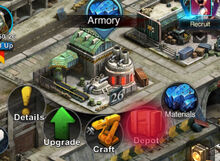 Go to Materials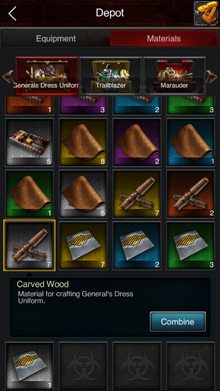 Choose the Dress for which you want to combine the Materials, click Combine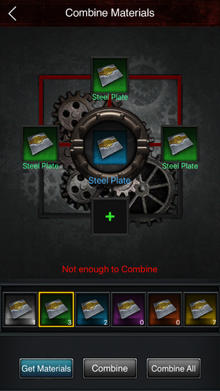 4 white = 1 green
4 green = 1 blue
...
4 orange = 1 yellow